Pest Inspector throughout CT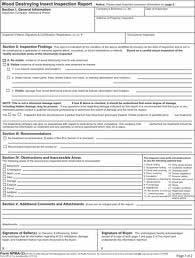 CT licensed pest inspector for mortgages and mortgage refinances. Wood-destroying insect inspections are performed by state licensed inspectors, which dictates what forms the inspector must use as well as the scope of the inspection itself.
Licensed and certified for real estate:
FHA Inspections
VA Inspections
Conventional Mortgage Inspections
First Time Home Buyer Inspections
Re-Finance Inspections and more.
"Do I really need a pest inspector?" Why should you always include a pest control inspection? Because along with foundation problems, damage by insects, such as subterranean termites or dry wood termites, are one of the most expensive problems you can have, and a good quality pest control inspection can help to uncover such damage. It is also a good time to get treatment if you need it because often the seller will cover the cost.
If you are neither buying nor selling a home but have never had a pest inspection completed or suspect a problem, we also recommend periodic inspections (approximately every 2-3 years or so). Often times, small "problems" can be caught and fixed before they have the opportunity to escalate into a much larger and expensive situation.
Call us today to set up your appointment with an inspector: